Econotrailer steel car trailer - 15 ft. Runways - 21 ft. Total Length - 4 Wheel Brakes - Weights 1450 lbs.
Built 2006. Used to tow Sprite but will carry much bigger car.
Decent shape with good tires. Lights and brakes work.
Trailer is in Morris County, NJ
$1250
Feel free to e-mail me at:
aeronca65t@yahoo.com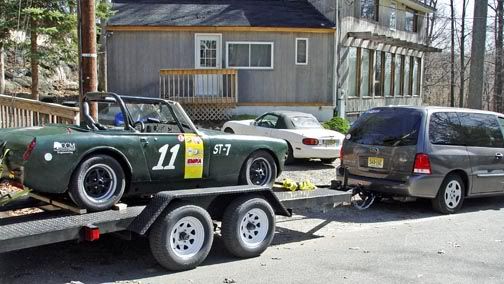 _________________
"Enjoy every sandwich." ~ W.Z.