If it were me, I'd build a parts-chaser out of it. Of course, you'd need a tub and some spare bits around.
That's what I did when I found myself with a presentable '73 Midget tub and a nice street 948 engine. The tub was missing an engine, fenders, a gearbox, a top, seats and lots of other bits (it was a former parts car).....but it was stuff I had around (or I could trade for in some cases).
My "parts chaser" has a 948 sedan engine (low compression) with a single SU carb. About 35 HP. It's lovely soft little thing to drive about on the street, will run on any fuel and gets amazing gas mileage.
It's not quite a rat-rod but also miles away from a show car. Very basic and simple with no rugs, patched seats and lots of "patina".
I run "948 cc" badges on the fenders, so everyone *gets* that it's a sub-liter car at cruise nights or car shows.
Even if you can't find a Mini tub, jam it in an America or 1100 tub and build a mellow, simple cruiser with classic license plates.
Here's mine: total investment = $275, including 4 new eBay tires and Tractor Supply paint and brush.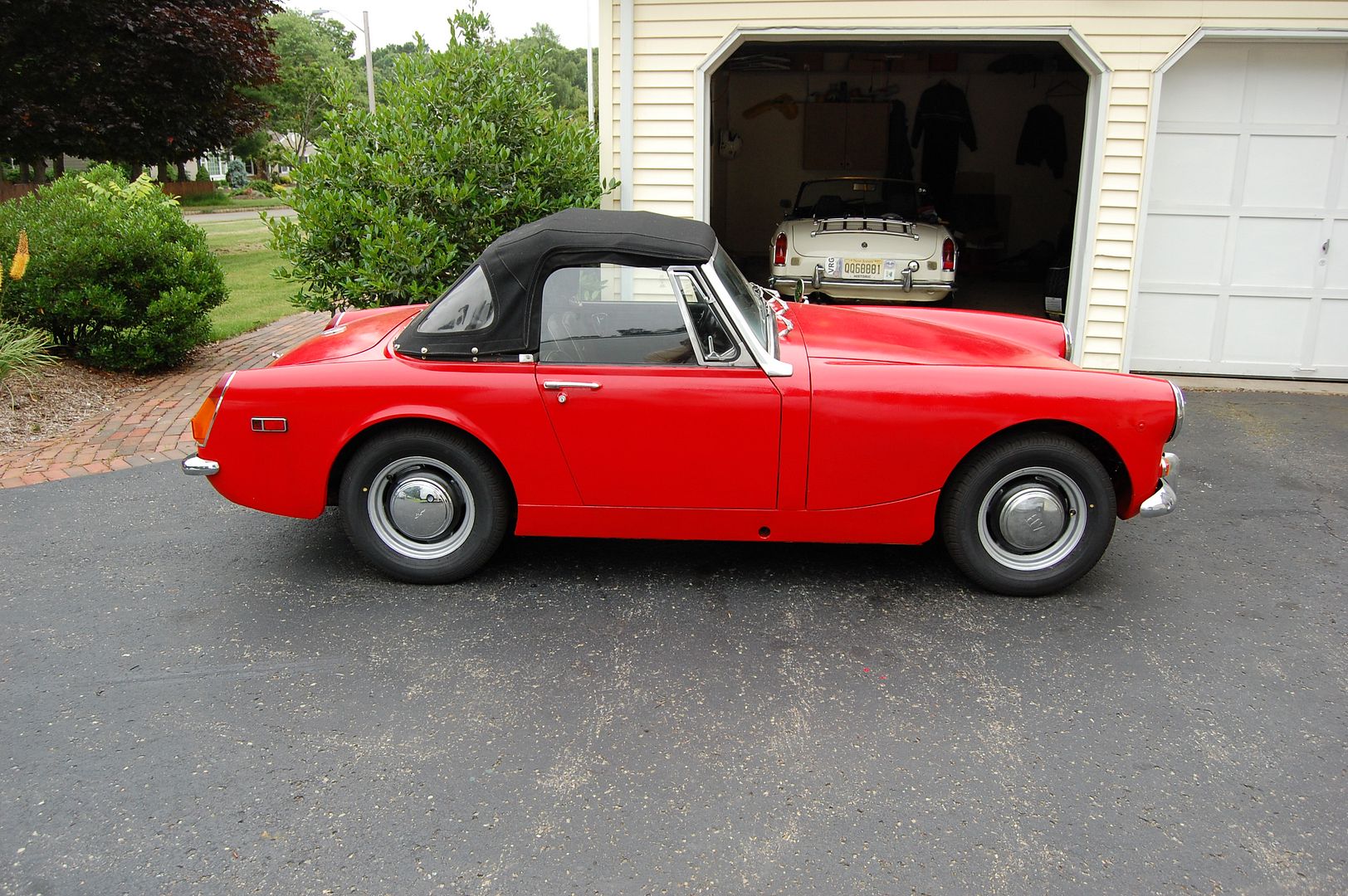 _________________
"Enjoy every sandwich." ~ W.Z.