Since it'll be a day or two until our body/paint guy can come look at the car, I took a little time to clean up the rear brake backing plates today!
They started out in decent shape, but someone had attacked them with a drill to add a number of "cooling holes."
Sorry about the blur, my blood sugar must've been low.
I cleaned up the holes with a chamfering tool to clean things up and avoid any future injuries!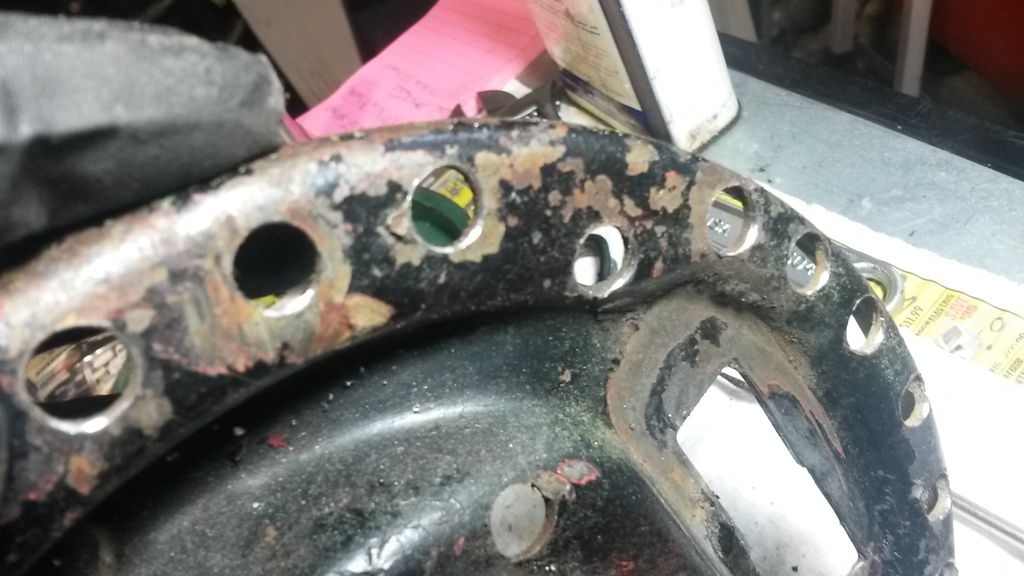 Then I took the plates into the bead blaster and got them nice and clean:
It was about 70º too cold to paint, so that'll be next! This way everything is ready to install after I rebuild the slave cylinders.